Made in our Miranda factory, Yamari Ochre Signs produces a wide range of signage solutions that are 'made to last'. We use premium signage materials and genuine inks fuelling our in-house flatbed & roll to roll wide format printing machines ensuring they look good for the long term.
Complimented by our CNC shape cutting technology, Yamari Ochre Signs is able to produce signage solutions other signage companies cannot. Our Miranda workshop is clean and large enough to apply vehicle graphics to your fleet of cars, trucks and trailers.
We design, print, manufacture and install any signs you need..
Sign Fabrication
Sign Installation
Graphic Design & Artwork Development
Hoarding Banners
Construction Mesh Banners
Jumpform Signange
Wayfinding Signs
Braille & Tactile
Statutory Signs
Construction Signs
Vehicle Signage
3D Signs & Lightboxes
Office Signage
Media Walls
Large Format Wall Wraps
Sign Fabrication
Manufacturing from our factory in Miranda, we offer an extensive range of digitally printed and fabricated signage solutions using state of the art technology and manufacturing processes, delivering to clients throughout Australia.  
Sign Installation
Our talented team of skilled and qualified installers have completed projects from small to large scale, for a wide range of national and international clients and brands. Contact us if you require quality installation. As part of the team we have qualified builders, graphics installers and specialist billboard installers, who have extensive experience in all aspects of sign construction and installation. We have the capabilities to complete any installation job across Australia. 
Graphic Design & Artwork Development
Our inhouse design team will help with everything from conceptual design through to detailed production drawings to assist in bringing your ideas to life. 
Hoarding Banners
At Yamari Ochre, we offer a range of hoarding graphic solutions to help brighten up your construction site or shop fitout. The primary function of hoardings is to keep your site secure, however, they also offer a great opportunity for promoting your business, adding to the streetscape and for bringing community awareness. From premium vinyl banners to full custom vinyl wall wraps, our hoarding graphics solutions are available to suit all budgets and requirements. <br>We offer a complete start to finish solution from site survey, design, print and installation.
Construction Mesh Banners
There is no better way to showcase your next project than to wrap your construction zone in premium branded banner mesh. Banner mesh is a vibrant yet cost effective solution to establish your construction site. 
Jumpform Signange
Most often if you look into the sky when you are in the CBD, you will see a jumpform soaring high. What better way to get noticed than to brand a jumpform which becomes move visible as it jumps higher and higher. At Yamari Ochre we have a team of skilled installers who must have the confidence to install a banner when they are well above street level. 
We offer a complete start to finish solution from site survey, design, engineering, print and installation 
Wayfinding Signs
Wayfinding Signs are used to help direct you around a space. They can be a simple arrow to a large scale directory board. At Yamari Ochre, we have the capabilities to produce a wide range of wayfinding signs from small to large. Our facilities enable us to produce our signs in house so we can ensure you will receive a quality product.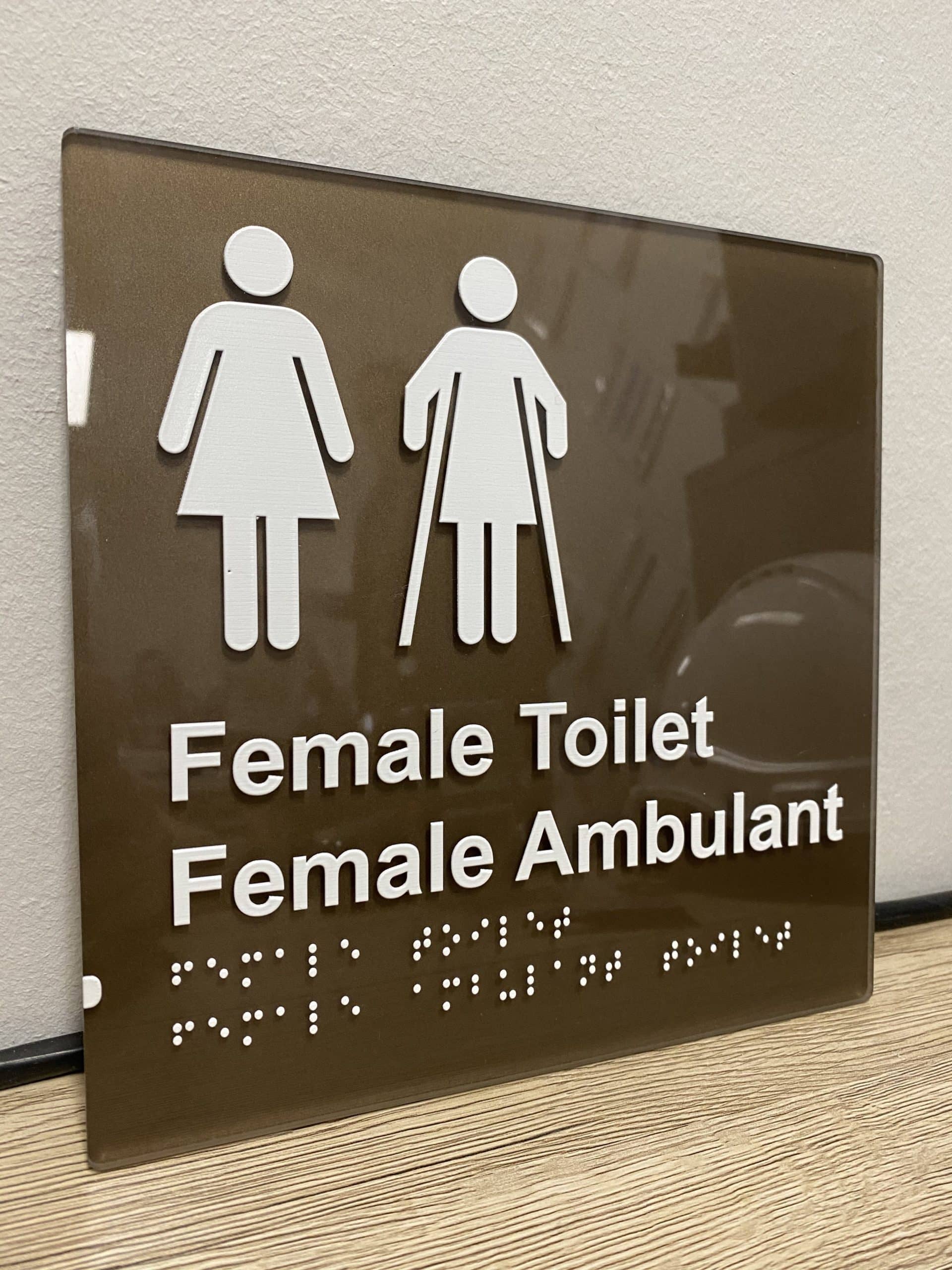 Braille & Tactile
We offer a range of standard and custom braille signs which comply with all relevant Building Codes & Standards including; D3.6 of the Building Code of Australia (BCA) and Australia/New Zealand Standards AS1428.1 / AS1428.4.2. We offer a range of standard signs made from materials to suit your design and budget. Some options include Satin Anodised Aluminium, Stainless Steel, Polycarbonate, Aluminium and Acrylic to name a few.  
We also offer a range of custom signs which are produced using our state of the art raised UV printing technology. With UV Printing we are able to achieve large Architectural braille & tactile signage panels which are frequently specified in building plans. 
Statutory Signs
Statutory signs refer to all signs required to meet Building Codes of Australia. This includes Fire, Electrical, Communications and can be produced using a range of materials like Aluminium, Satin Anodised Aluminium, Stainless Steel, Acrylic, Vinyl to name a few. Our statutory signs look good and also meet Australian standards. 
Construction Signs
Construction signs include everything from Warning, Danger, Emergency, Fire to large construction boards. This range of signs can be produced using materials such as Aluminium, PVC, Corflute or SAV to suit most requirements. Construction site signage helps to control and minimise the risks of hazards often associated with a work zone. 
Vehicle Signage
Signs on your work van, ute, wagon, truck, trailer or fleet of vehicles are very much a common sense decision when it comes to advertising your business day to day. Clever signage on your vehicle can be the difference between blending in or standing out in the traffic. Our vehicle signage graphic designers work with our customers to develop a branding solution that compliments the business and works well with the vehicles design lines.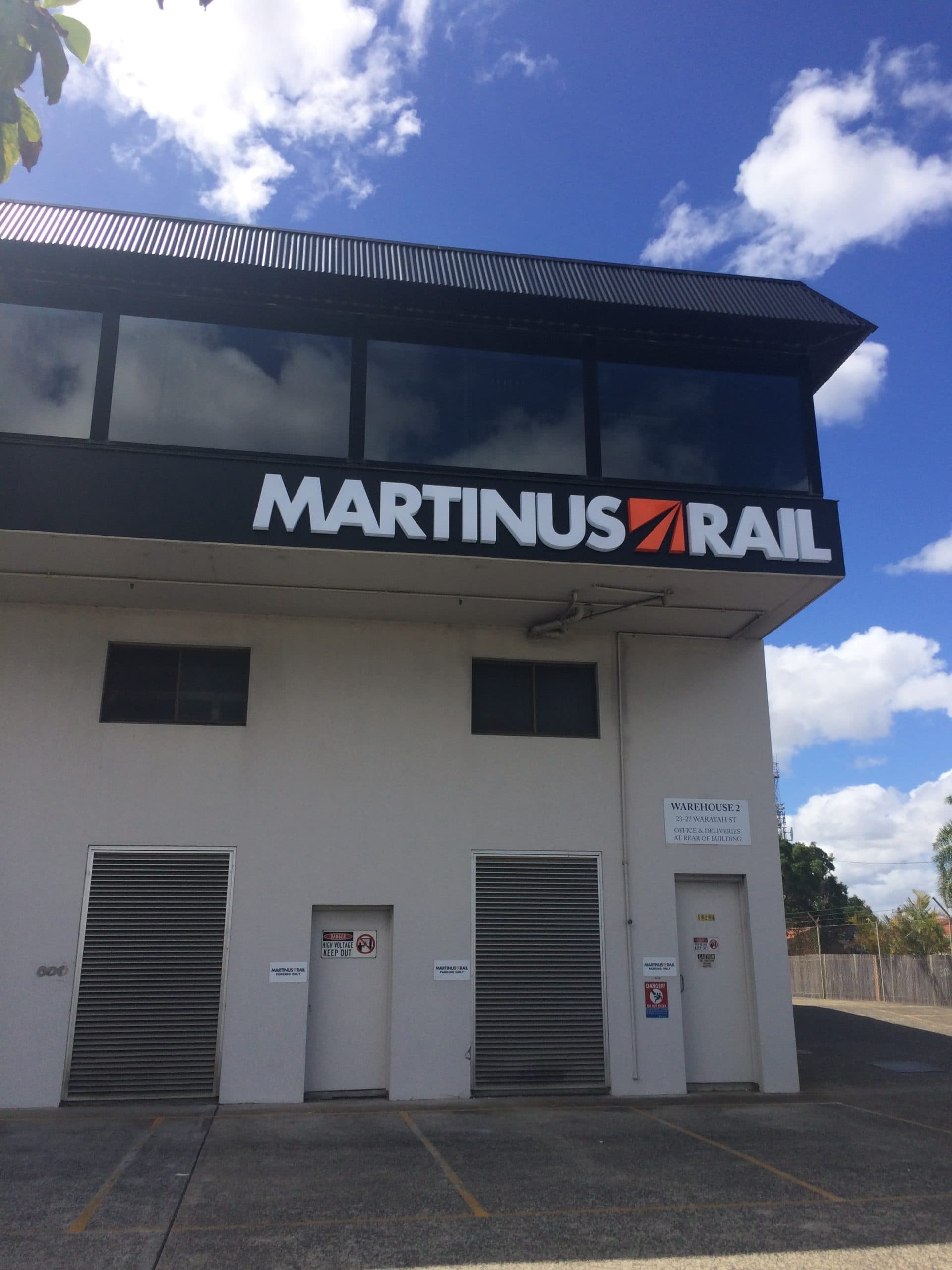 3D Signs & Lightboxes
Yamari Ochre Signs are producing 3D Fabricated signs for many applications. We use high quality long lasting materials like Powdercoated Stainless Steel, Premium Acrylics and quality LED modules and transformers so your signs last the test of time. 
3D Signage makes a statement and truly sends the message that you have arrived and mean business. Yamari Ochre Signs produce illuminated and non illuminated 3D Signage solutions. Our signage installers are experienced and understand what branding means to our customers, we take pride in our work it simply has to be done right.
Office Signage
We can produce a range of internal and external signs to help identify your business premises or reinforce the message of your brand. 
With talented graphic designers and a wide range of materials available for signage printing, we can create a sign that matches your brand and your signage requirements. 
Our range of office signage includes;
Reception Signage
Glass Decals & Frosting
Shopfront Signage
Vinyl Wall Wraps 
Laser or Router Cut Acrylic, Metal or Timber 
Plus much more…
Media Walls
Our custom media walls are available in varying sizes to suit your next photo shoot, trade show, press conferences, foyer displays and other events. You can choose between curved or straight frames, small or large, single sided or double sided and way more…
Large Format Wall Wraps
If you are wanting to brighten up your office or retail space, you can achieve maximum impact at a fair price by choosing a super graphic. Super graphics are produced across a number of mediums including textured vinyl to matt or gloss laminated self adhesive graphics (SAV).